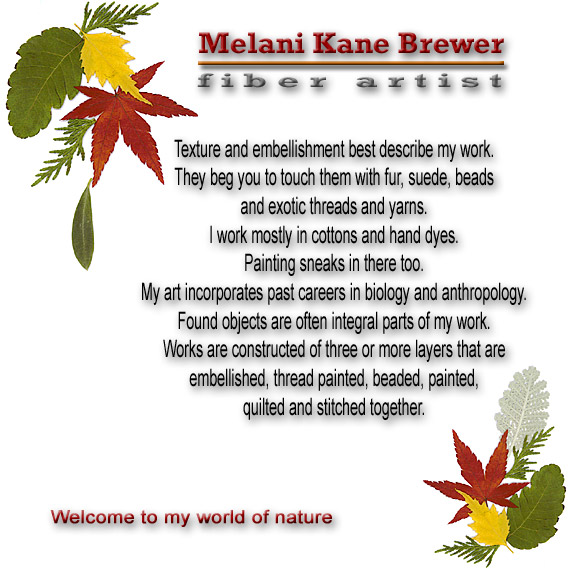 "A part of nature myself, I need to see the sky, hear the songs of birds, watch the mountains changing colors. These rejuvenate me; these make me better." . . . Eric Maisel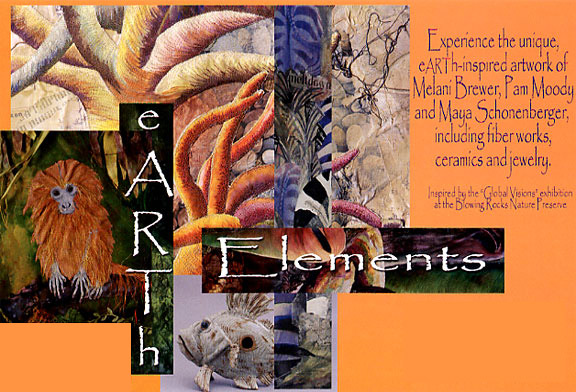 Earth Elements
September 18 - November 7, 2009
Pensacola Museum of Art, 407 S. Jefferson Street, Pensacola, Florida 32502
The opening will be at 6 pm on September 18th.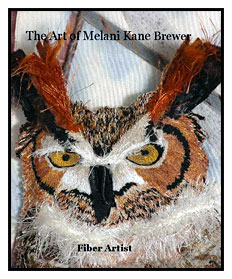 HOT OFF THE PRESSES!

The Art of Melani Kane Brewer

Click HERE to PREVIEW the first 15 pages
of Melani's new self-published book
and also to order a copy of your own.
---
Unless otherwise indicated, all artwork photography is credited to
Gerhard Heidersberger, Commercial Photography, Fort Lauderdale, Florida.
© 2004 - Melani Kane Brewer
All images on this site are protected by copyright law and no image may be reproduced
in whole or in part without the express written permission of the artist and/or web designer.
Site Design - DWWD - David Walker Web Design